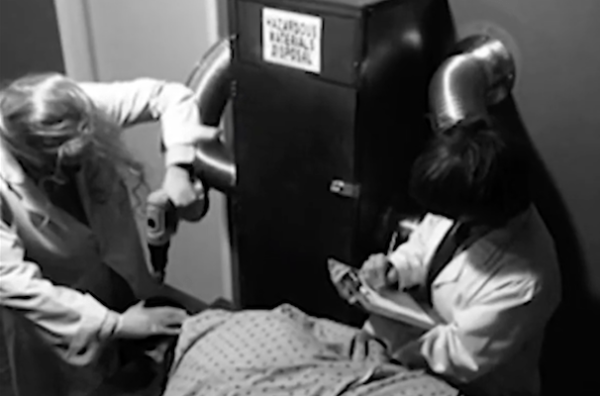 | | |
| --- | --- |
| Rating | 4/5 |
| Price | $27 per person |
| Time | 60 min |
| Difficulty | 3/5 |
| Success Rate | 26% |
| Players | 2-10 |
| Company | Lockout Austin |
CSI: Murder at the Asylum Escape Room Theme
A mysterious murder at the local Pinnhurst Asylum. Your forensic team has secretly been called in to investigate and solve the murder – but in an hour, federal agents are taking over for unexplained reasons.
What's going on, and what will you discover? A unique, murder-mystery styled escape room experience!
If you have already played this Escape Room, then please let us know your review in the section below.
Check out our list of the Best Escape Rooms in Austin.